It's Friday y'all! What a joy that is...for oh so many reasons...and a long weekend is just one of them!
One. My Sister in is Town - I think I might have mentioned that my sister was coming to visit for Labor Day weekend and she is here! I'm so glad to have my best friend and partner in crime around for a few days. We always have so much fun together and I know this weekend will be no exception!
Partners in Crime since 1990...this picture is NOT from 1990...
Two.
LuLaRoe - Have you heard of this clothing line?!? I'm new to the party but so far, I'm in love. The pieces are well made, stylish and flattering to all sizes. No - seriously - I mean that last thing. I went to a friend's LuLaRoe Pop Up thinking that while the things would definitely be cute, there wouldn't have anything that would look "quite right" on me. I was SO wrong and I'm so glad I went.
I now have three dresses, two shirts and a skirt from the company and I honestly can't wait to add more! I have heard rave reviews about their leggings, so I'll definitely be seeking out a pair or two of those for the Fall and Winter! However, I will be waiting to add to my collection when I have my very own Pop Up in late October! If you're interested in checking out
LuLaRoe
, you can link to the website and find a consultant in your area - you won't regret it!
These are MY dresses! Aren't they adorable?!?
Three.
A Long Weekend - It is upon us! Labor Day Weekend has arrived and I'm so pleased that come Monday morning, I won't be required to get up with the sunrise for work! I'll get to stay in my bed, relax, sip my morning coffee in peace and just have a chill day! Well; a chill day and a trip to Ikea, because after last week's couch disaster...I'm still in need of a couch. So - there's that. I'm so looking forward to this weekend and most of all spending it with my sister! Yahoo for holidays!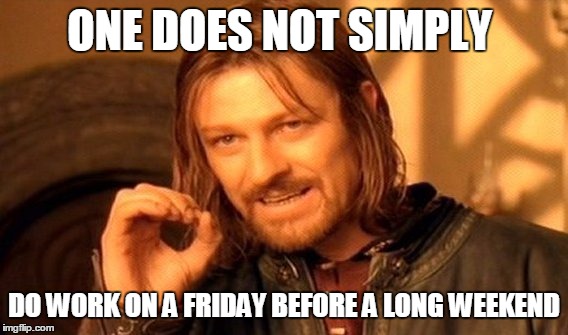 Ha!
Four. Nationals Baseball - It has been a thing of beauty this week; that's to be sure. Granted the game on Sunday against the Rockies was....well...rocky...but then we rolled into Philadelphia on Monday and swept the Phillies through three games! Tonight starts a three game set against the Mets in New York that's sure to be thrilling. Hopefully it's thrilling in the way that includes the Nationals winning games!

There are only twenty-nine regular season games left in 2017 - then post season begins. I can't believe this baseball season has passed so quickly! I feel like Opening Day was just yesterday and now there's only a month of regular season left?!? Happily, since the Nationals have a nine game lead in the NL East, it looks like Nationals fans will be seeing some October baseball! Oh happy day(s)!

Five. Fitness - Oh the pursuit of a healthier lifestyle! I'm trying! I'm still fairly ardent with my use of the elliptical and I'm still loving the My Fitness Pal tracker app; those two things together are working really well for me!

I can be honest here; I get really wrapped up in all this, sometimes to my detriment. I am fairly rigorous about weighing myself once a week and in the few hours leading up to that I get fairly anxious. I'm very dependent on needing that number to have gone down - and so far - it has. At other times, if I eat something I think I shouldn't have...even if it doesn't take me over my calorie goal for the day, I stress about it.

Craziness, right? I really should just learn to let that all go and do my best, not worrying about every little thing. Life itself is a work in progress and I suppose that means my fitness plan is too!
Ha-ha....I think...