This week has seemed both long and short - time is funny like that. I'm linking up with April and Christina as I do (almost) every Friday with some things that are on my mind this week! Feel free to join in!
One. Weekend Plans...which right now consist of eating out with a friend tonight! I'm alright with not having a lot on the agenda this weekend and I'm really looking forward to sleeping in on Saturday morning. Here's hoping that is actually what I do - I love to sleep but it's always hit or miss, ha-ha! Of course we'll be celebrating my dear ol' Dad too...and I think my gift is the only one he hasn't figured out or accidentally been told about!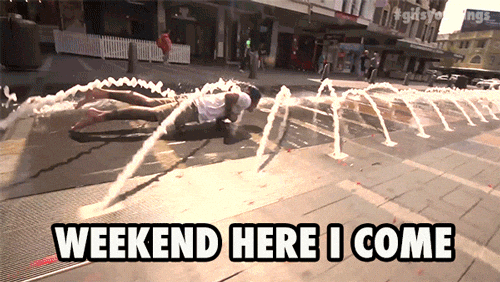 Two. Finding Dory comes out today and I cannot wait to go see it! However, I don't think I'll be catching it this weekend but I already have plans in place to see it next week. I am definitely a sucker for all things Disney; I haven't just drank the Kool-Aid, I drained the glass...and who doesn't love a little Disney magic in their day to day...even if it only lasts for a couple hours? Three. Parking Panda is an app that I absolutely love! If you live near a big city and go in and out for things like sporting events, concerts, museums and everything else that a big city has to offer, I'd highly recommend this app! I use it most often for Nationals games and I've yet to have a bad experience. You give the app the date and time(s) you need parking for and it populates multiple pay to park options...sometimes as cheap as $5...you book through the app and you're all set! You can also just get on Parking Panda's website but the app makes it so much easier and more convenient. And let's be honest - when parking in downtown DC can often look like...well...that down there, ha-ha!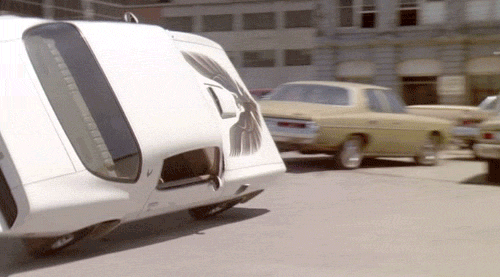 Four. Nationals Baseball this Week has been amazing! The games we played over the past seven days included 6 wins and just 1 loss! The Nationals swept the Phillies over the weekend with a rather dramatic finish courtesy of a Jayson Werth walk-off on Sunday evening. The Cubs came to town Monday through Wednesday and the Nationals took games one and three from the Cubs, ending game three in the 12th inning with yet another Jayson Werth walk-off - to say Jayson has been on fire is an understatement! The Nats started off their West Coast road trip last night with a win over the Padres...so being a Nationals fan has been more fun than usual this week, ha-ha!

That gif has nothing to do with any of the games from this week...I just love it. Werth is hilarious.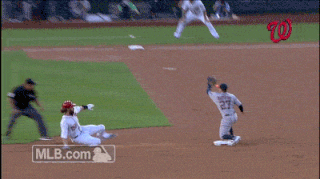 Five. Fitness happened this week...just not a lot of it. I got in an almost two mile walk on Monday night after managing to mess up my Monday night plans with a friend (I'll get into that another time) and I had big plans to walk on Wednesday, but then the Nationals took their game with the Cubs into twelve innings and I couldn't NOT watch! My friend Danielle and I signed up for a thirty day/thirty dollars worth of "all you can try" yoga and Thursday was our first class. I actually really kind of enjoyed it, even though I discovered I have no arm strength and my core is not so strong either...I'm definitely a work in progress as far as that's concerned, but I'd like to try more classes!

Anyone ever done aerial yoga? Our instructor thinks we could try that and be fine... Thoughts?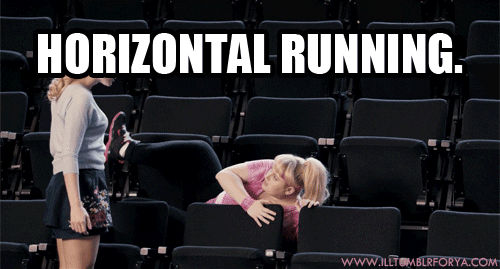 And that's all for this week's edition of Five on Friday! I hope everyone has a lovely weekend and I dearly hope that I am able to sleep in on Saturday, ha-ha! Priorities people!