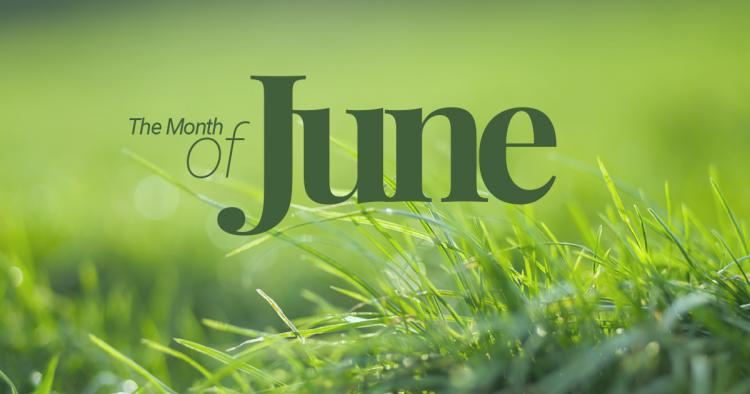 Books I Read
Okay...I didn't read a single book this month. I know...I know...shame on me. It seems like most people have this whole "summer reading list" in place and I seem to fall off the book wagon during the summer. Too much to do outside? Too much baseball to watch? A combination of the two? I'll let you decide.
Books in the Queue
The Kings Curse by Phillipa Gregory - This is the sixth and final book in the series about the uniting of the Houses of York and Lancaster; (I've been watching too much Game of Thrones and wanted to type Stark and Lannister...) I only need to finish this book to finish the series. I've still only read that one chapter and I'm obviously still distracted.
Home is Where Your People Are by Sophie Hudson - This book made the list last month too and while I did get the first four chapters read on our flight to California in late May and the fifth chapter read while I was lying in bed in mid-June...I haven't gotten much farther than that. Perhaps July will be the month I'll read this one from cover to cover?
Can't Miss Television
Game of Thrones - Which has somehow missed the list last month...not sure why since this season has been pretty spectacular! As a fan of the show since it started, I was grossly underwhelmed by Season Five and very worried about how Season Six would unfold... Happily my fears were misplaced and this season (for the most part) has been amazing! So amazing that I even dedicated an entire post to the sixth season... Granted, the reunion of just two of the Stark kids was enough to make this season for me. Ha!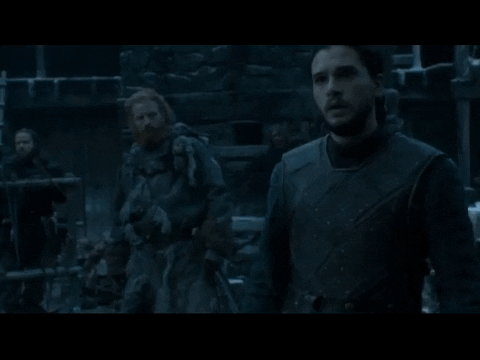 Nationals Baseball - Again...a staple during the late Spring/Summer/early Fall months, I love watching my Nationals play baseball. The month of June was a little bit more tough on the Nationals but my team is still on top of the National League East. I didn't watch the games as much this month because the Nats had a West coast road trip and that meant the games didn't start until 10:10 or 10:40 here on the East coast...and a girls got to sleep, you know?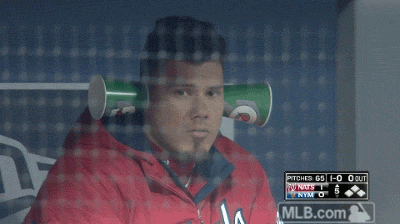 What I Binged
Unbreakable Kimmy Schmidt - This show is...well...goofy, if we're being honest. However, that goofiness is what I love about it. I blew through the first season last year when it premiered on Netflix and while it took me a little bit longer to get around to season two, it was just as hilarious. The show follows Kimmy Schmidt, newly liberated after being held captive in an underground bunker for fifteen years by "the reverend". Kimmy moves to New York and the show catalogs all her mishaps, adventures and experiences as she learns all about the life she's missed for fifteen years.
Bonus: Tina Fey is in season two...and if that isn't reason enough to watch, I don't know what is!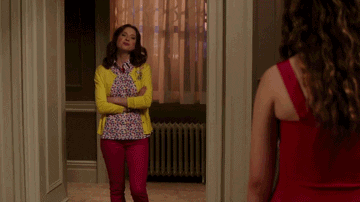 Movies I Watched
Me Before You - I loved this movie! Apparently there was quite a bit of controversy around this film...but I'm calling hogwash on all that...it was wonderful! Now; I did read the book beforehand and fell in love with the characters, so I might be a bit bias but Emilia Clarke and Sam Claflin were perfectly cast! The movie was funny, obviously emotional and especially touching - I loved it!
Alice: Through the Looking Glass - I loved the first live action Alice and enjoyed the continuation of Alice's story almost just as much! Alice must return to Underland to help turn back Time (an actual entity) in an effort to help her dear friend, The Hatter. Along the way, secrets are revealed, relationships are mended and Alice learns that you can't change the past...but you can learn from it.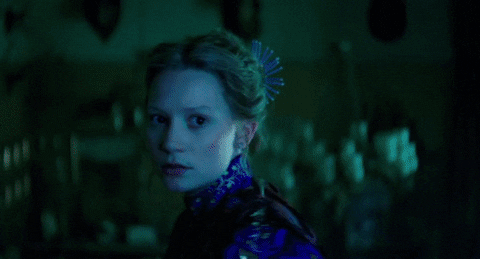 X-Men Apocalypse - The third movie in the X-Men First Class trilogy has the newly established students of Professor Xavier's School for the Gifted facing off against Apocalypse; a mutant from a time long ago who wants to...what else...take over the world. Alliances are formed and the ultimate battle is staged not just across continents but inside the mind of Xavier.... Jean Grey shows up pretty explosively near the end...and that's all I'll say about that.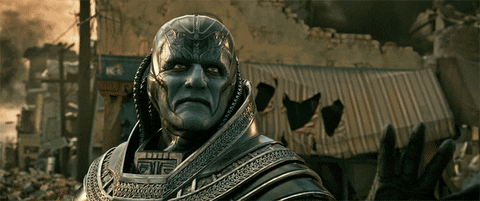 Finding Dory - I absolutely loved everything about Finding Dory...but my favorite thing was baby Dory! This sweet movie trails Dory on her adventure to find her family after she is lost from them and of course...forgets how to find them. That short term memory loss is a real pest! Marlin and Nemo, as well as some new friends made along the way help Dory find her way back to her family...and her home. All the tears.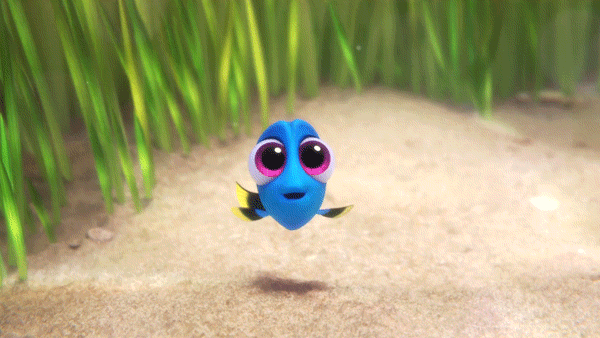 Music I Listened To
Game of Thrones Season Six Soundtrack - Of course I got this on iTunes...of course. Especially after hearing the music in the spectacular season finale. This is ALL instrumental music, but that's something I tend to be into...and I have been thoroughly enjoying listening to this!
Take Your Time by Sam Hunt - Another song by Sam Hunt; this one I didn't discover at a baseball game though, I just found it perusing iTunes one afternoon. I've added it to a June Favorites playlist on my phone...which also includes...
Me Before You Soundtrack - Which has the likes of Ed Sheeran and Imagine Dragons, among others. The music from the movie was so good and it was $9 well spent to have some really great songs floating around.
Yummy in My Tummy
Oh my goodness...there are so many things this month...and not a single thing is healthy! Good grief!
Gelato - Absolutely delicious vanilla bean and coconut; this stuff came from a place at the Winchester Walking Mall and was absolutely divine! I need to go back for some more...but really, I don't!
Flirtini - An absolutely delicious drink I got while out with my friend Rachel; I believe it was made with raspberry vodka, cranberry juice and a spritz of lime. I know that it was so yummy and I could have drank more than one - but I didn't!
Key Lime Pie Milkshake - Oh my! Y'all...I don't know if the Alamo is a thing where you live, but they have the best milkshakes I have ever tasted. When I caught the afternoon showing of X-Men Apocalypse, I grabbed one of these and fell in love. It was delicious, thick and just the right blend of sweet and tart. I want another one...
Peanut Butter Cup Cupcake - My Mom has gone on and on about a bakery that she'd been in and the last weekend in June, we were in Sheperdstown and lo and behold...the bakery! I chose to sample a peanut butter cup cupcake and it was to die for! Granted, if something involves chocolate and peanut butter, I'm pretty much already sold!
Caramel Espresso Granita - Another day, another new Starbucks drink. In high school I tried to get on the cold coffee bandwagon...mostly to impress a guy...good grief. It wasn't my thing. But this drink; oh this drink was so good! So cold and creamy and coffee-ee...ha-ha! Delicious!
I swear that I actually eat real food too and not just sweets, cocktails and coffee beverages....
What I'm Looking Forward To
My Little Sister is Visiting - That's right; when I post this, she will probably already be here...or at least be really close to being here! She decided somewhat spur of the moment to come home for July 4th weekend and I can't wait to see her...even if it's only for a couple days! There will be fireworks and good food and also...baseball! Which leads me to the next thing I'm looking forward to...
Nationals Baseball - Of course! July marks the halfway point of baseball's regular season and so far, I am more than pleased with how my Nationals have performed. While June did include a miserable road trip with less than thrilling games, on the flipside it also included more than one Jayson Werth walk-off win (one against the Cubs no less) some Harper homers and the MLB debut of Lucas Giolito. I can't wait to see what July has in store!
Time with Friends - I'm planning a couple different outings/nights in with some of my friends and I can't wait for those! I've been so blessed to make such amazing friends over the past couple years and spending time with them is always such a blast!
Billy Joel Concert - On almost the very last day of July...at Nationals Park no less! I was raised on Billy Joel and I feel like I know more of his songs than I realize. I can't wait to see what kind of show he puts on...I feel like it will not disappoint!